Work Performed
(click on picture for more details)
RACE 7.3 PROJECT
The work on this truck consisted of a 6.0 Trans Cooler Conversion, BTS transmission, one piece aluminum driveshaft modification, Beans diesel sump, Fuelab regulator, Fuelab high pressure pump, hidden regulator and a PSP diesel bling.
6.0 TURBO CLEANINGS
Listed here are an assortment of turbo cleanings we have done in the past. These consist of stuck turbos, turbo concerns from past service by outside techs.
A clean 6.0 getting put together.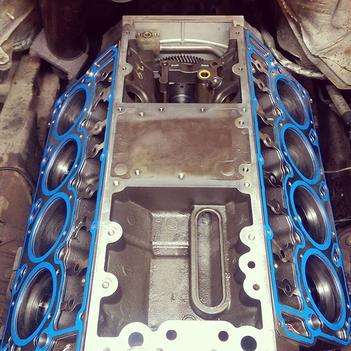 When we stud your truck we take it all the way down to this and make sure you get all fresh gaskets and the most up to date.
A clean head with fresh injectors.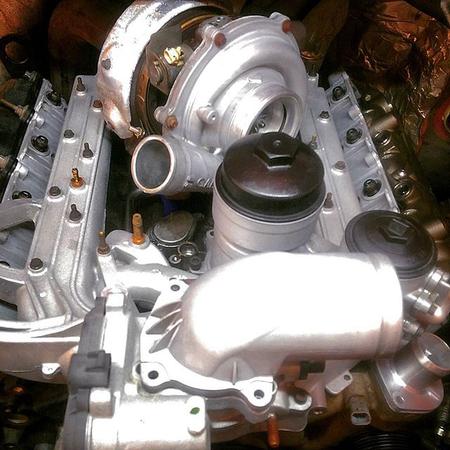 This was a super clean build. to get these parts so clean takes time. this customer gave me all the time I needed with no rush and this was end result…simply amazing.
6.0 getting heads and some fresh goodies.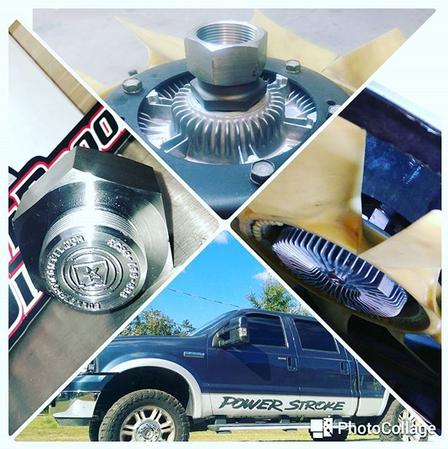 This 6.0 got a bulletproof diesel 7.3 fan upgrade. this adapter gets rid of the pcm controlled 6.0 fan and lets you install a temp controlled 7.3 clutch. giving you cooler a/c temps and coolant temps.